xczone.tv films
Natural Fitness through Clean Oxygen Fed Sport
Instructional and Lifestyle films, DVDs, and instructional services.

Pioneers in Clean Oxygen Fed Sport Cinematography and a trusted source for instructional and motivational sports multimedia, bring you some of the most evolved and innovative products in the market space spiced with a new kind of action; thus defining the natural fitness popular culture with talent bordering on the paranormal. Specializing in a natural fitness lifestyle, and instruction on film and in real life. Over one-million people will see xczone.tv production every year in theatres, TV HD Broadcast or on DVD.


"Simply the best products on the market !"

XCZONETV produced the first DVD in Canada, award-winning films for festivals, and have several best-sellers.
Hallmark projects include: NASA space program, and 2010 Olympics.
XCZONE.TV is registered by the Province of Ontario, Canada.
xczone.tv studios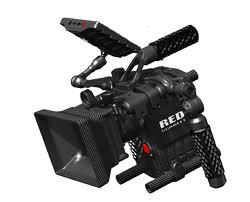 We differentiate ourselves by using the same professional digital cinema cameras as major motion pictures (RED Dragon); shooting at 6K resolution for digital IMAX for the highest quality. We can equally deploy hand-held lightweight HD cameras and drones deep into the action, and High Dynamic Range Imagery (HDRI), 3D production, time-lapse photography, or motion-control systems.
We are amongst a few Steadicam operators in the World that can maintain contact with elite athletes at speed Thus, placing the camera in the same hands as those personally engaged in the experience. The in-action tracking cinematography makes clear the distinction between involvement and commitment for the filmmaking.
We use the most sophisticated editing system available for post-production.